App of the Day – Dead Trigger – Android and iOS
Today our App of the Day is Dead Trigger. Maybe you already heard about it, because it has been gaining a lot of attention in the media lately. Developer Madfinger Games decided recently to make the game free to play, because the level of piracy was simple to high. Experts estimate that more than 60 percent of all installs of the game was illegal.On one hand this is a sad fact because it shows that it is really hard for game developers these days to sell their games. On the other hands we have the chance to play this brilliant game for free.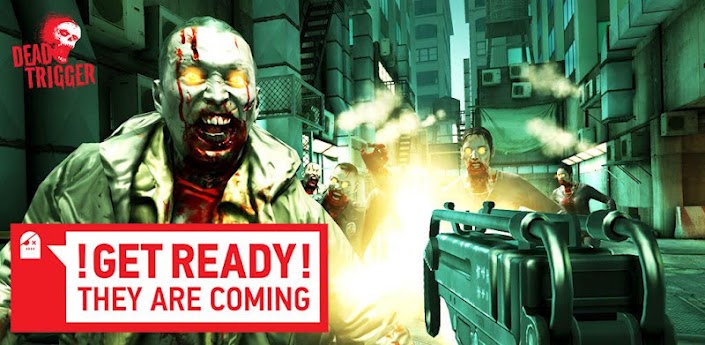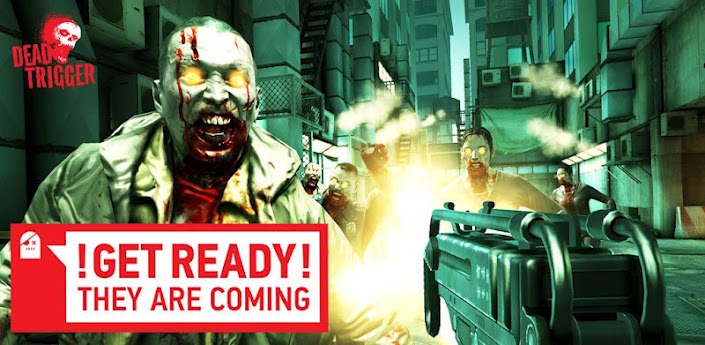 Dead Trigger is without question one of the most amazing games at the Google Play store. It simply looks stunning and has one of the most detailed visuals we have always seen on a mobile device. While playing you will have the feeling to play on a small Xbox360 or a PS3 just because it looks so good.
Basically Dead Trigger is a normal first person zombie shooter. There are different missions with some slightly different objectives. Your main task is to kill endless waves of zombies, but there are also some special jobs, like defending a location or find an item.
The zombie AI isn't very complex. They respawn from various locations and will come straight into your direction. You can kill them with an one hit headshot or if you aren't so lucky with aiming you can also kill them with a bunch of shots into their bodies.
Killing zombies will gives you some extra cash to buy new weapons and extra items. But if you want to possess the best guns you need to buy the premium version of the game. The aiming is a little bit frustrating at the beginning, but after some time of practicing you will get used to it.
Dead Trigger for Android:
Dead Trigger at Google Play Store(free)
Dead Trigger for iPhone and iPad:
[app 533079551]